ConnX Maestro orchestrates and streamlines the provisioning and automation process for enterprises, and provides a powerful, single interface for everything.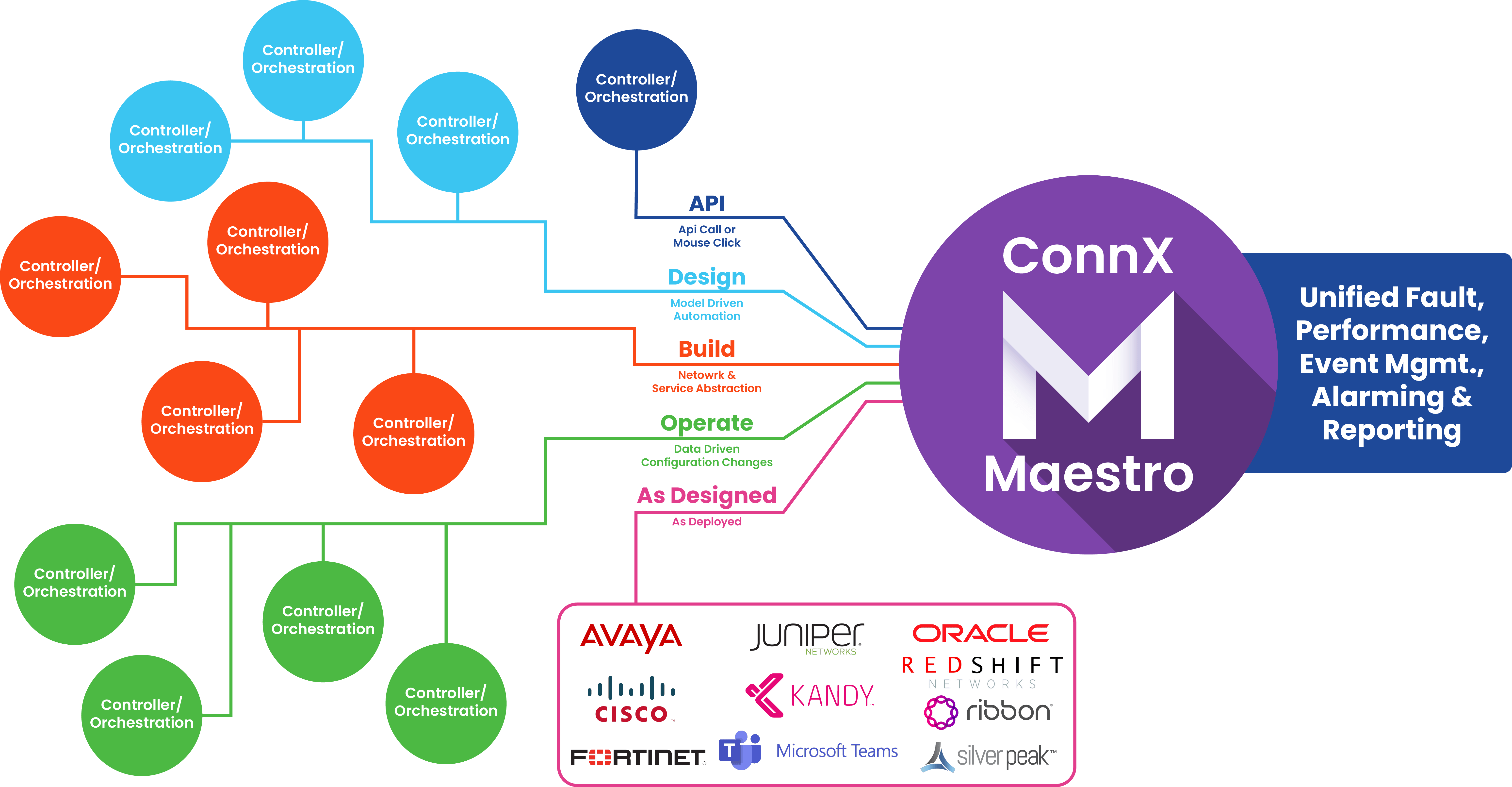 ConnX Maestro.
Streamline, Simplify, Unify
UC and Collaboration environment truly unified in one orchestrator for end-to-end visibility
Automation enabling rapid provisioning with a single view making it exponentially easier monitor tickets and performance
AI-driven network performance you can count on to run your business more efficiently
Reliability, security and compliance that keeps your borderless workforce and your corporate assets safe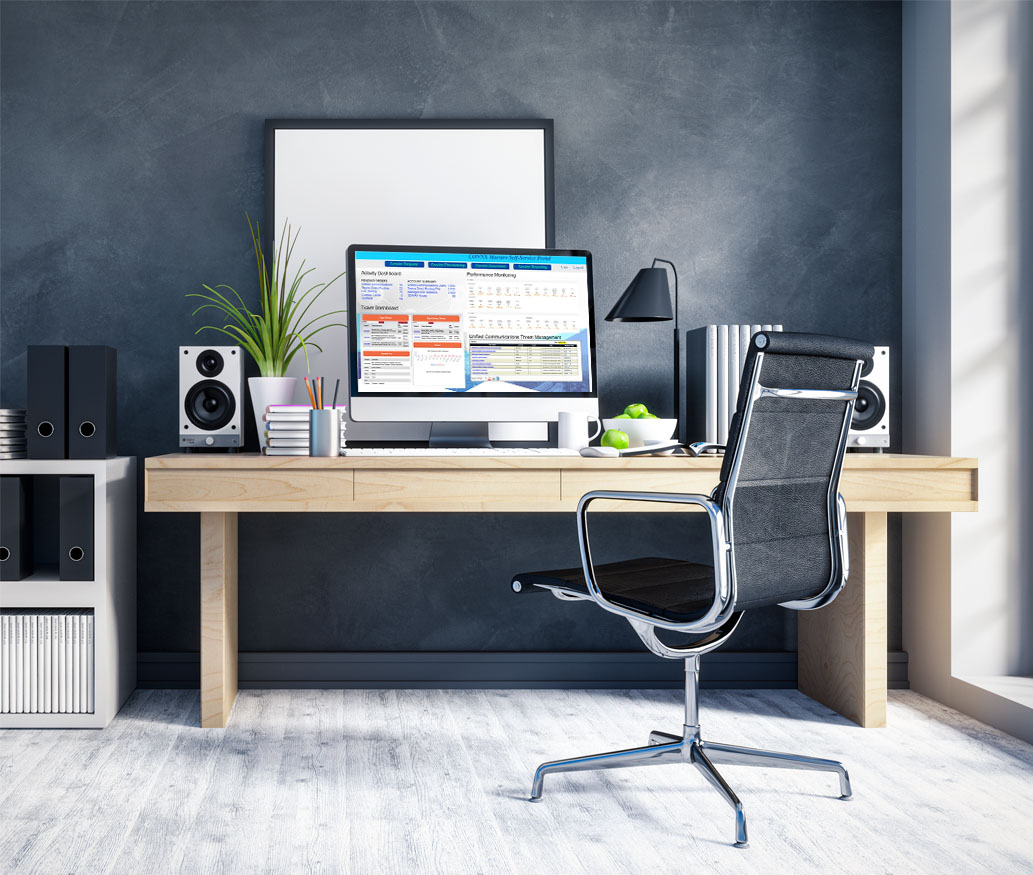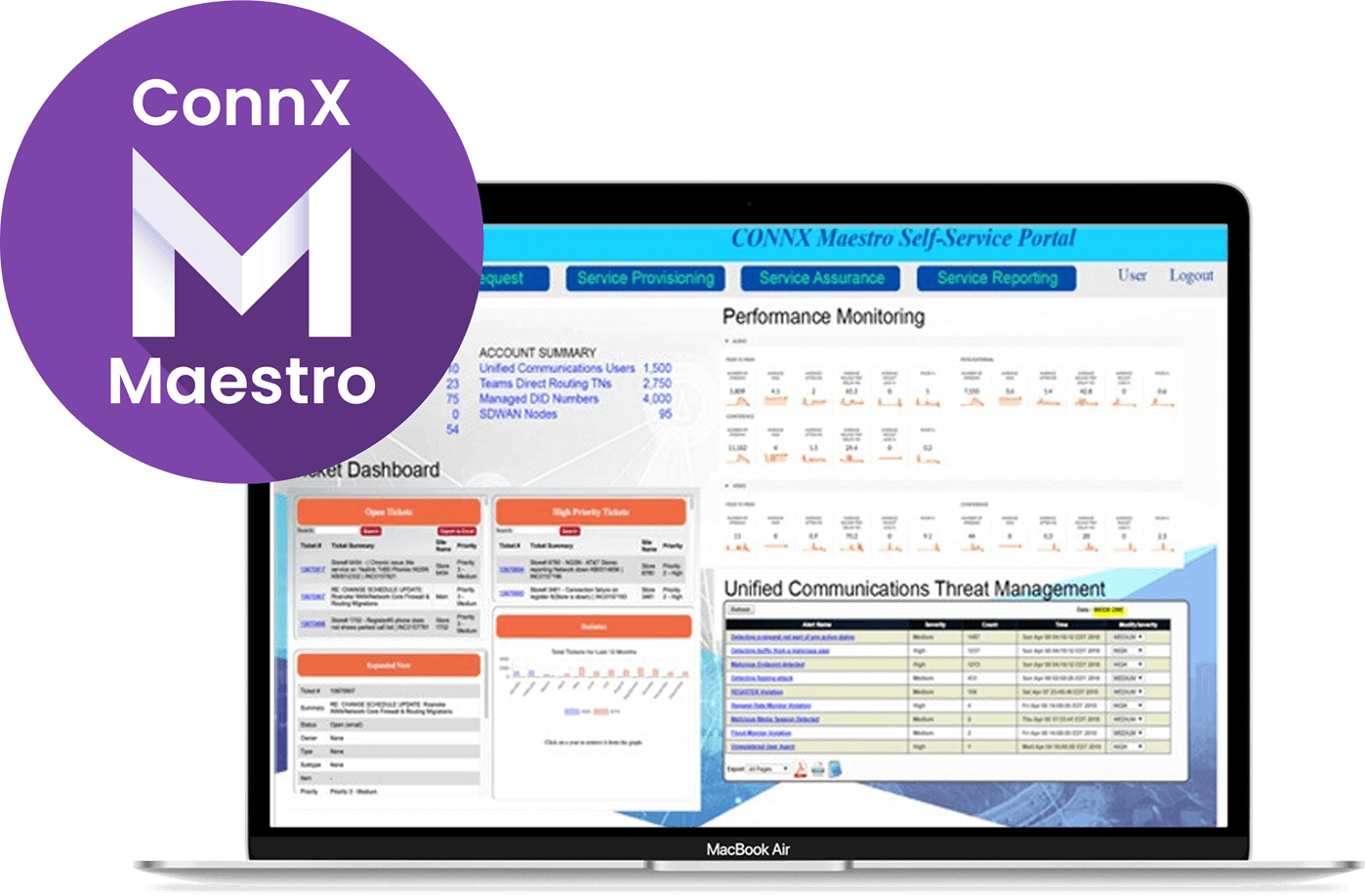 At its core, Maestro is an orchestration portal and API that ensures that the complex network of systems and applications that power modern enterprises work smartly, and in concert. Maestro integrates multiple applications or platforms into a single, integrated and unified offering, delivering predictable outcomes and a consistent user experience.
How does ConnX Maestro work?
Maestro's unique API creates the federation, a method of trusted interaction through authentication and authorization between a collection of services, that allows the various systems to work in concert and provide a unified experience.
Maestro leverages microservice containers and a Kubernetes design paradigm to orchestrate a network of smaller, fractional API systems to work together as a much larger machine.
Maestro Orchestrates from Request to Reporting
Maestro's orchestration API provides major integrations for different apps in each of these four processes:
Maestro resolves the needlessly complex inherent in each of these processes, where the user experience is fragmented across multiple applications, machines and interfaces. With Maestro, the user interacts with a single interface with everything else occurring seamlessly behind Maestro's single-entry API.
In the post-COVID economy, the bulk of a business' workforce is now outside traditional network boundaries that secure the corporate network, creating the inverted network perimeter. This has increased the complexity of communications networks, with no end-to-end, centralized management of the many single point solutions that manage these networks.
Modern enterprise demands innovation, and ConnX delivers in the form of an integrated cloud experience: ConnX Maestro.